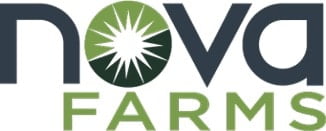 This week, for Rahul's Reserve, Rahul Patel is offering selections of vapes, pre-rolls, and blunts from Nova Farms.  Check out all our Nova Farms stock here.
Patel said he is very excited to have Nova on board for this weekend.
"The main reason I picked Nova is because they have one of a kind products like the King Palm Blunts multipack and pre-roll multipacks," said Patel.  "They also have some great vape carts and edibles! They are skilled cultivators who get truly amazing quality product from an outdoor grow."
Here's what Nova Farms has to say about their journey:
"Nova Farms is an all-encompassing company dedicated to making cannabis accessible to everyone. We believe that cannabis is a right and should be readily available to all. We strive to cultivate better lives, one plant at a time.
"We captured a few cannabis licenses, bought a farm in the Berkshires, and started putting our passion to work. The rest of our story is being written right now. And with a brand new dispensary in Framingham, in addition to our Attleboro location, we're ready to start sharing the most natural cannabis products that Massachusetts has to offer. Our journey is far from over… and your venture starts at Nova Farms."