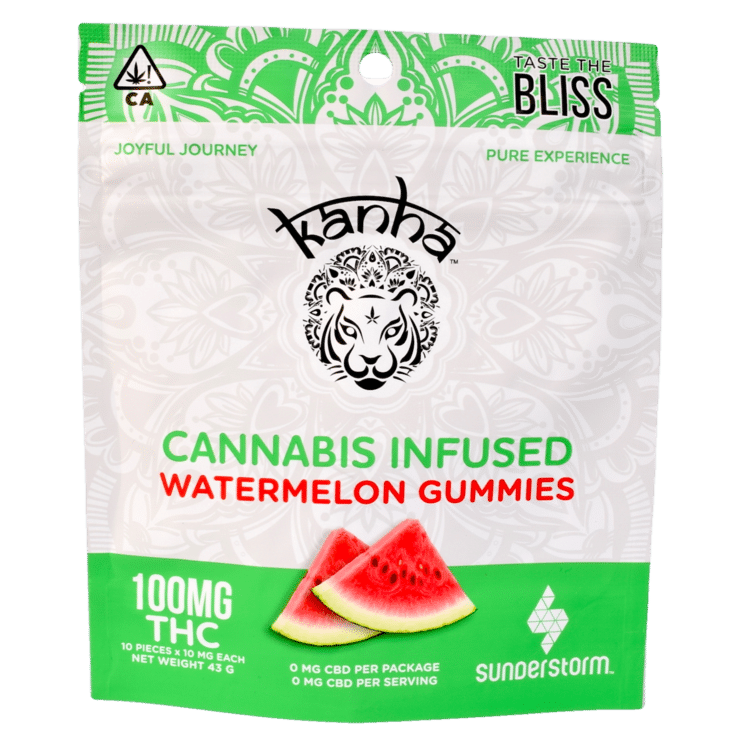 KINGSTON, Mass. — This week, our Director of Operations, Rahul Patel, has placed gummies from Kanha on his Reserve for the weekend.
"They are a California-based edible brand," said Patel.  "The have, by far, perfected their flavor profiles. It's pretty amazing."
Patel's favorite is the watermelon flavor, while mango would be second.
"In Massachusetts, they've partnered with Pioneer Valley Extracts," added Patel.  "Pioneer is a local brand that focuses on product manufacturing."
It is the Pioneer Valley Extracts process that makes these gummies so consistently high-quality.
"Whether we are choosing local ingredients for our in-house brand, Pioneer Valley Cannabis Company, or partnering with others, we always seek to combine the highest-quality natural ingredients with the best locally grown strains of cannabis," according to PVx's press reps.  "Everything we do is hand-crafted, precision dosed and made with the cleanest technologies in our state of the art facilities.
"PVx is the exclusive distributor in MA for Kanha, widely considered the best tasting cannabis gummy in the industry. Kanha premium gummies are made with the highest quality cannabis oils, scientifically extracted, and infused to provide a consistent dose. Safe, reliable, and delicious – every gummy is its own adventure in flavor and experience, leading you on a joyful journey full of curiosity and bliss."
So, swing on by this weekend and ask any of our specialists about this week's Reserve item, or order here for curbside pickup!